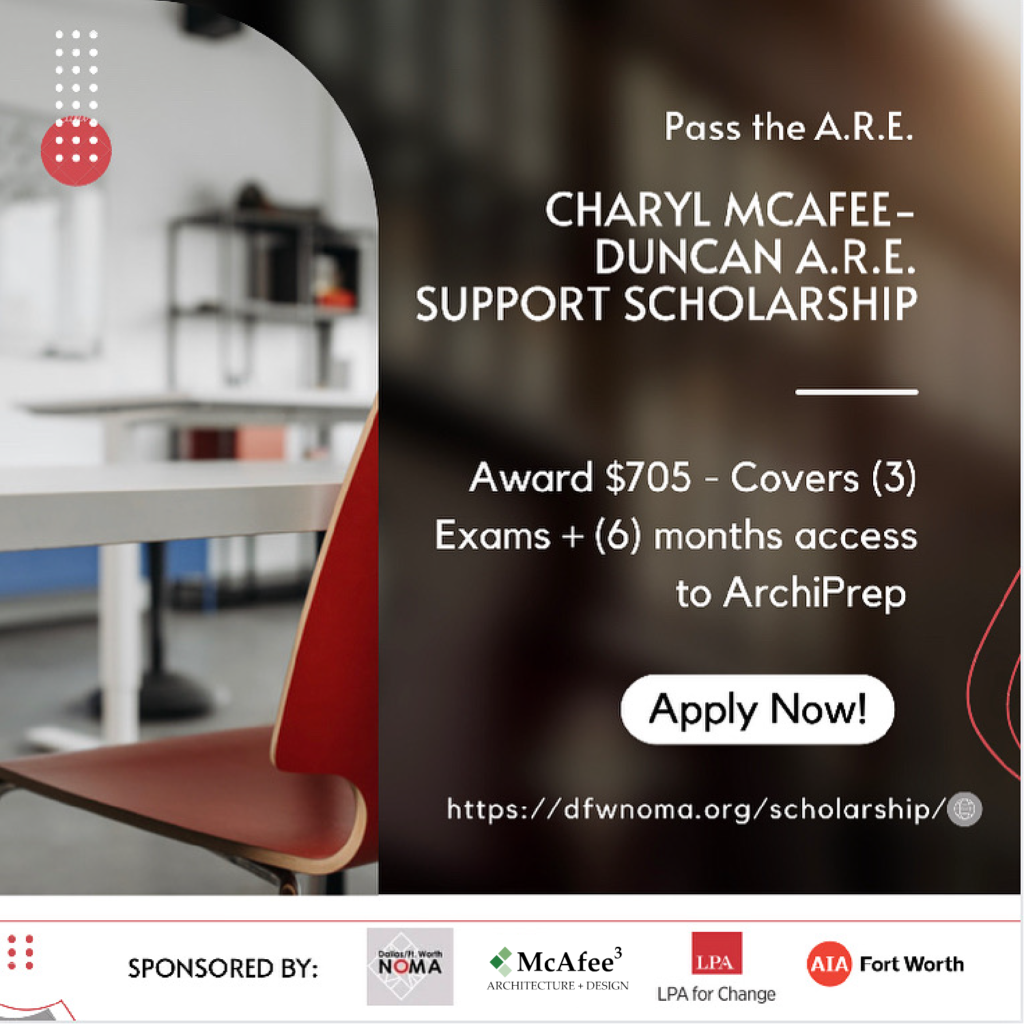 ---
New scholarship launches in partnership with McAfee3 Architecture, LPA for Change, and AIA Ft. Worth to meet the goal of increasing the diversity of licensed architects.
DFW NOMA launched its inaugural Charyl McAfee-Duncan ARE Support Scholarship this month. The scholarship will cover the cost of three (3) Architecture Registration Exams (ARE) and provide a six-month subscription to ArchiPrep study software. Eligible applicants must identify as Black/African American or Hispanic/LatinX, hold an NCARB record with proof of having taken at least one exam, and be a resident of the Dallas-Ft. Worth Metroplex.
According to NCARB's Baseline on Belonging, Black and LatinX candidates experience a disproportionate financial burden while pursuing licensure, and report spending more than $500 on study materials. Although many firms reimburse candidates for passing exams, the financial burden remains for failed exams and study material. DFW NOMA seeks to alleviate some of the financial obligations by providing scholarships to eligible candidates – pass or fail.
Candidates interested in applying for the Charyl McAfee-Duncan ARE Support Scholarship can visit the DFW NOMA's scholarship page here.
---